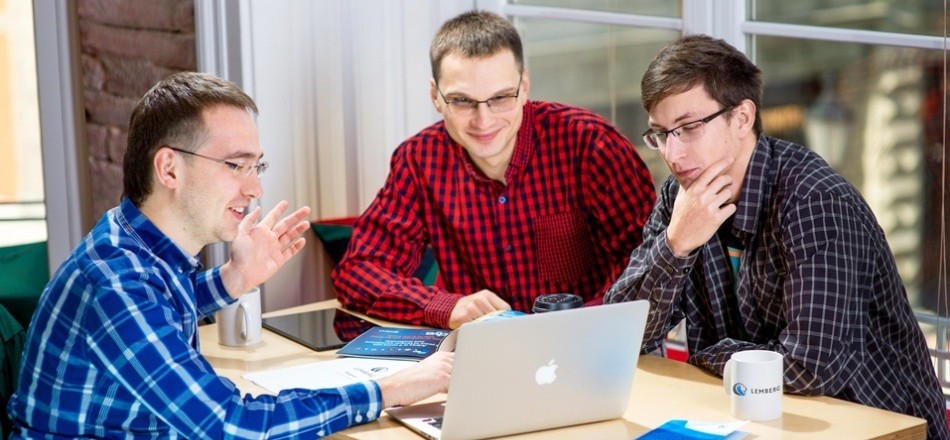 Manage, Publish, Retrieve and Present. Infromation at the touch of fingertip !!!
Business Suite knowledge centre provides business solutions to variuos customers and allowing them to share the informatin at touch of fingertip. Simple and easy deployable Intranet Portal provides all the features to securely manage your documents and functionality for employee to acces the right information at the right time. Business Suite solutions help in reducing capital and operational costs with higher performance utilisation. Manage your IT infrastructure smartly and grow leveraging our solutions and improve your total cost of ownership.
Organization wide Information at the touch of Fingertip

Consists of Blogging, News, Tickers, Event Management and Document Management System.

Fully Interactive and agile

Simple integration, management and Configuration

Dynamic Intranet Portal - Web Based

Powerful content and information search

Brings Collaborative Intelligence

Huge user time saving

Complete Business Suite for SMBs and Enterprise
Pharmaceuticals

Real Estate

Share Broking firms

Insurance Industry

Chemical Industry

Manufactures

Automobiles Industry

Research Groups

Hotels & Hospitality

Hospitals

Library, PSU

Tours and Travelling industry, etc.
Compare Features

Basic Edition

Standard Edition

Enterprise Edition

Knowledge Repository or Knowledge Center

News Center

Message Boards ( Blogging )

(limited)

(limited)

Document Management System - DMS

(limited)

(limited)

Ticker ( Multiple )

Events

(limited)

(limited)

Time Trex

(limited)

(limited)

Task Manager

Emergency Broadcasting

Popup Alerts

Home Page Introduction

Dynamic Home Page Header - ( Company Name )

User Registration

(10 User)

(25 User)

(Un-limited)

Multiple Guest Users

User's Birth date Events Popups

DMS - Make Documents Public / Private

Global Search
(Search Multiple Keywords From Categorical Tree Level)

Knowledge Repository Search
(Search Specific Word From Categorical Tree Level)

Message Board Search
(Search Specific Message Board & Post)

Messageboard –
(Preferred / Like / Publish Date / Publisher name)

Messageboard – Rating

Grid View – Sort Messages with multiple options

Grid View – Sort Documents with multiple options

Quick Expand & Collapse Facility

Quick View (Document Management Fast Preview)

LAN (Network)

All Type Of Document Upload (In Content Level)

Multi location Access

Multiple Themes (Blue, Grey, Red etc…)

Multiple Font Size (Small, Normal, Larger)

Help